Calling all teachers of teenagers! Watch this webinar to find answers to questions that teachers from all around the world asked Dave Spencer about the ins and outs of teaching teenage students and writing course books for teenagers.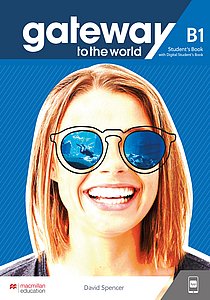 Gateway to the World
Gateway to the World combines brand new content and digital tools with a methodology trusted by thousands of teachers around the world. Author Dave Spencer, a practising teacher of English, uses his first hand classroom experience to create a course guaranteed to resonate with teenagers and equip them with language and skills they need for life.