Jon Hird - Extended Speaking in the Classroom (and the Importance of Planning)
This practical webinar considers the importance of pre-task planning in classroom speaking activities and looks at research evidence of how this can result in significantly increased fluency, complexity and grammatical accuracy. We will look at how a planning stage can be integrated into a speaking activity and along the way we will listen to and briefly assess a student undertaking a classroom speaking task. The session will be illustrated with material from Language Hub.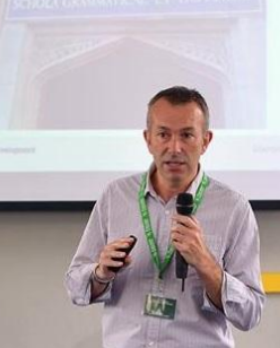 Jon is based in Oxford, UK, where he divides his time between teaching English at the University of Oxford, teacher training and writing ELT materials. Jon has a particular interest in Grammar, English for Academic Purposes and dyslexia and learning English. He has written and contributed to a number of ELT publications, including co-authoring the B1 level of Macmillan's brand new course book series 'Language Hub'.