Our Partnership with NILE
Macmillan Education and Norwich Institute for Language Education have been working together since 2016 to develop and promote quality teacher education programmes worldwide.
NILE is a world-leading centre of excellence in the provision of teacher development courses, supporting English language teachers and trainers at every stage of their ELT careers. Together, NILE and Macmillan Education are preparing the teachers of today for the teaching of tomorrow.
NILE and Macmillan Education extended their collaboration in 2018 with the launch of jointly developed programmes which support language teaching and learning worldwide. The partnership goes from strength to strength and both sides were delighted to renew their agreement in 2019.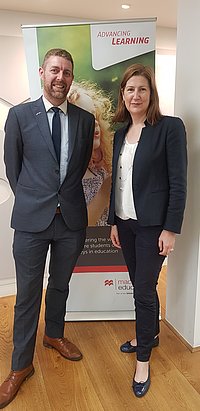 NILE
Established in 1995, NILE is internationally recognised as one of the largest and most respected providers of professional development courses for English language teachers, trainers and other educational professionals around the world.
Since 1995, NILE has trained over 40,000 teachers from over 90 countries from their campus in the historic city of Norwich, UK with a range of online, face-to-face and blended courses, while also offering qualifications up to Masters level.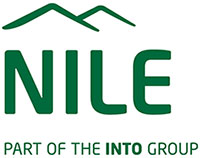 NILE-Macmillan Education Co-Published Courses
NILE and Macmillan Education have collaborated to bring teachers a jointly developed programme of online courses by combining NILE's expertise in teacher development courses with the Macmillan Education commitment to quality teaching resources.
Practical Language for Teaching: Primary
Practical Language for Teaching: Secondary
These six-week courses are designed to develop the language skills of teachers who are teaching at primary or secondary school level. These courses teach the practical language teachers need in the classroom with a focus on best practice and peer-to-peer learning.
These courses also include six months of access to Macmillan English Campus with online activities chosen to practise the target language in each unit, plus access to a database of over 4000 practice activities. At the end of each unit, teachers apply what they have learned to real coursebook activities and contribute ideas to the class forum.
Course Dates:
Practical Language for Teaching: Primary: On demand only now, for groups.
Practical Language for Teaching – Secondary: On demand only now, for groups.
Teaching through English: Primary Maths and Science
This course has been designed to support primary maths and science teachers whose learners' first language may not be English. Teachers will develop the confidence and skills to deliver maths and science ideas and concepts in English in order to achieve the best learning outcomes for students.
The flexibility of the course allows participants to work at times that suit them, as well as choose different pathways within the course depending on whether they teach maths or science. The course can also be run as a blended or face-to-face course locally or in the UK.
Course Dates:
Teaching Through English: Primary Maths and Science: On demand only now, for groups
Face-to-face courses
Taught by experts in their fields, these face-to-face courses feature regular guest speakers and are held at the Institute in Norwich. A range of two-week courses supports teachers who are looking to advance their careers by introducing key methodology concepts and providing practical skills for the classroom.
Online
NILE's tutor-led, interactive courses provide flexibility to balance professional development and a full-time teaching schedule.
The eight-week courses are delivered on an innovative and easy-to-use online teaching platform. Cutting-edge digital tools allow teachers to interact with their tutor and other teachers around the world in a variety of ways. Learning is put into practical use through tutor-marked individual assignments at the end of the course.
These courses add the flexibility of online learning to the elements of NILE's face-to-face courses that participants appreciate most: collaboration, relevance and engagement.
Certified courses
From initial teacher training to a postgraduate programme for ELT professionals, NILE offers CELTA, Delta and MA programmes to support teachers throughout their careers.
A four-week intensive CELTA course is available at NILE's state-of-the-art course centre in Norwich. For teachers looking to more advanced qualifications, modular Delta and MA programmes offer the flexibility to study online alongside full-time teaching.
Exclusive pricing
The Macmillan Education partnership with NILE guarantees exclusive pricing* for all online and face-to-face courses at NILE, ensuring teachers receive the highest quality of training with prices that suit every budget.
10%
Discount + exemption from £150 registration fee
10%
Discount
Cambridge CELTA and Delta course fees
10%
Discount: 1st module**
*Discount is only applicable to course fees
**1st module only, not applicable for current students