Topical Resources for the English Language Classroom
Get the ball rolling in class with sporting resources from Macmillan Education! Ranging from football lesson plans for teenage students to the winning entries from our Sports Writing Competition, you'll find a score of resources for the ELT classroom.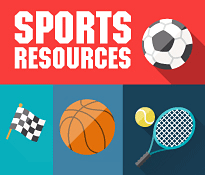 Sounds App - Sport and Games Wordlists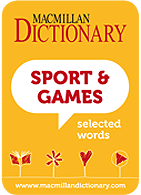 Practise your pronunciation with a brand-new sport and games wordlist for the award-winning Sounds: The Pronunciation App. Available in British and American English, our new wordlist includes over 350 words selected by Macmillan Dictionary.

Sounds: The Pronunciation App
Download the app
Find out more about all our latest wordlists for the Sounds App on the Macmillan Dictionary site.
Beyond - Samples and Teaching Resources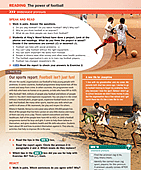 Go Beyond with a selection of sporting activities from Beyond, our bestselling six-level course for teenagers. Taken from Unit 9 of the A2+ Student's and Teacher's Books, this exclusive sample lesson explores the topic of football to help students understand pronouns.

A2+ Student's Book
Download the sample lesson
A2+ Teacher's Book
Download the sample teaching notes
Onestopenglish - A Time to Travel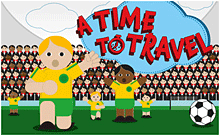 It's off to Brazil in A Time to Travel, as we travel back through history to meet the one and only football legend, Pelé in this onestopenglish audio adventure! Written and produced by author duo Luke and James Vyner, this free instalment based on the Macmillan Cultural Reader on Brazil includes teacher's notes, worksheets and accompanying audio. In this lesson students will learn a range of vocabulary related to football, practise extensive and intensive listening and talk about a sporting hero.
A Time to Travel: Brazil: The Beautiful Game
Download the lesson from onestopenglish
Looking for more sports-related lessons? Visit onestopenglish for an extra collection of resources dedicated to sports and hobbies.
Macmillan Readers - Short Story Writing Competition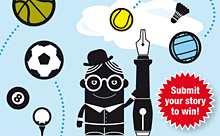 Macmillan Dictionary - Macmillan Dictionary Puzzles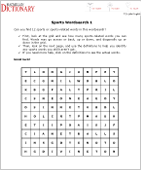 Can you find the sports-related words in these Macmillan Dictionary wordsearches? Put your vocabulary to the test with these downloadable puzzles:
Sports Wordsearch 1
Download the puzzle
Sports Wordsearch 2
Download the puzzle