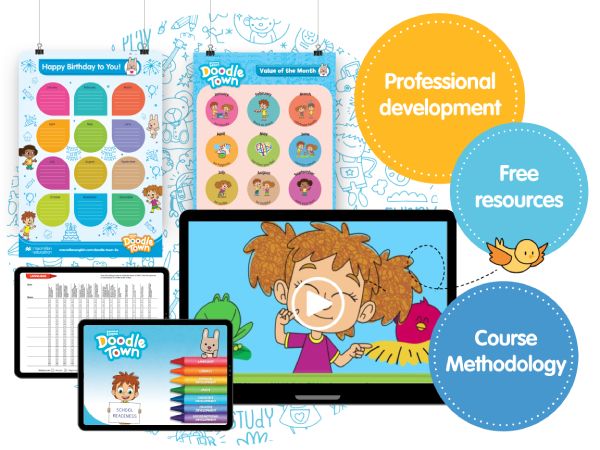 JOIN A GREAT PLACE TO GROW
You are closer than ever to a very special place! A Great Place to Grow is a resource site for English language teachers, providing free access to valuable resources. Are you in for ready-to-use ideas for your pre-primary classes? Sign up today to...
Get a mix of well-designed teaching aids to help you teach confidently.
Gain an in-depth understanding of Doodle Town Second Edition to make the most of its well-sequenced syllabus and engaging content.
Enhance your own skills and knowledge, through dedicated webinars delivered by ELT experts, articles, podcasts and videos for your professional development.
Access exclusive Doodle Town Second Edition instant resources to keep your classes fun and rewarding.
COUNT ME IN!