A Great Place to Grow
Doodle Town Second Edition is an enhanced version of this best-loved American English pre-primary course, which offers a guided approach to early literacy and a focus on social and emotional learning. It prepares children for their life-long learning journey and is a great place to grow.
English Type

American English

Number of levels

4

CEFR Levels

A1
This four-level series gets very young learners ready for primary school by teaching them literacy, maths and phonics through fun activities, games and videos. A whole-child approach and a strong focus on creative thinking and global values, all underpin the programme, setting children on the right learning path.
Play the video and immerse yourself in Doodle Bunny's world!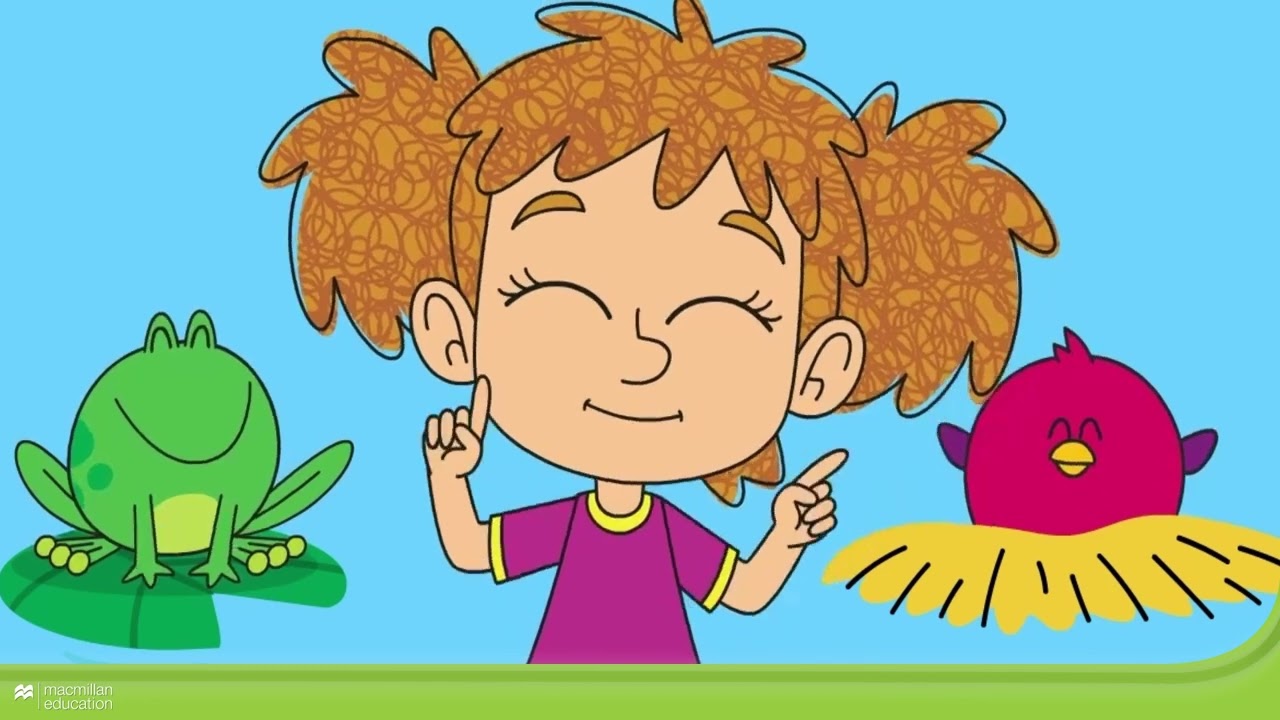 Stories, songs and new animated videos teach positive values and have all been designed to develop social and emotional skills, making children's first contact with the language playful, enjoyable and memorable.

A new phonics programme, chants, the rip-out Little Readers in every unit of the Literacy Skills Pad, and the Phonics Readers in the Activity Book all help teachers to instil early literacy skills and to teach phonics successfully.

Revision resources and a new assessment package give teachers and parents a clear way to measure and support their children's progress, helping teachers identify which areas might need further work and consolidation.

An easy-to-use new set of digital tools supports remote and face-to-face teaching, providing teachers with everything they need at the touch of a button, while the new Student App on Navio engages children to learn as they play.

COMPLETE 10-LEVEL PROGRAMME

The syllabus of Doodle Town Second Edition is carefully aligned with the primary course Global Stage, and together they make up a complete 10-level programme which is perfect for schools looking for continuity between pre-primary and primary.
WATCH SAMPLE COURSE VIDEOS
Doodle Town Second Edition is packed with stories, songs and animated videos that teach positive values, build key social and emotional skills and make the language learning experience fun and memorable. All the videos can be easily accessed via the Digital Student's Book. Let's take a look at some of them.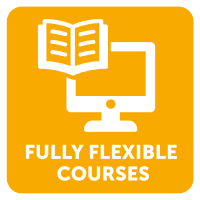 FULLY FLEXIBLE COURSE
In CLASS, at HOME, or BLENDED
– whatever your teaching situation is – we will support you every step of the way with the right course, digital solutions, training and technical assistance so your lessons run smoothly every time.
STUDENT'S BOOK WITH DIGITAL STUDENT'S BOOK AND NAVIO APP
This blended solution comes with access to the Digital Student's Book and the Navio App. The Digital Student's Book includes course audio and video as well as interactive activities. The gamified activities in the Navio App encourage repetition in a fun way, leading to better language acquisition.
DIGITAL STUDENT'S BOOK WITH NAVIO APP
This fully digital version of the Student's Book includes interactive activities, as well as the audio and video content from the course, making it ideal for face-to-face or online classes. It also provides access to the Navio App with gamified activities.
TEACHER'S EDITION WITH TEACHER'S APP
The Teacher's Edition is interleaved with the pages of the Student's Book and includes teaching tips and suggestions for ease of planning and teaching. The Teacher's App provides access to the Classroom Presentation Kit, Teacher's Resource Center and Teacher's eBook.
DIGITAL TEACHER'S EDITION WITH TEACHER'S APP
The Teacher's eBook includes detailed teaching notes, teaching tips and suggestions for ease of planning and teaching. The Teacher's App provides access to the Classroom Presentation Kit and Teacher's Resource Center.
ACTIVITY BOOK
The Activity Book practises and consolidates the language, values, and concepts introduced in the Student's Book. Children practise fine motor skills which are essential for developing early writing.
LITERACY SKILLS PAD
The Literacy Skills Pad provides further practice and extension of the literacy work done in the Student's Book, and focuses on areas such as fine motor skills, auditory and visual discrimination and letter-sound correspondence.
MATH SKILLS PAD
The Math Skills Pad provides extra practice and builds on the numeracy work done in the Student's Book.
PHOTO CARDS
Photo Cards show the key vocabulary in Lesson 1 and can be used to develop early language and literacy.
DOODLE BUNNY PUPPET
The Doodle Bunny hand puppet has a moveable mouth and can be used for encouraging creativity and critical thinking in class.
LEARNING POWERED BY NAVIO
Doodle Town Second Edition comes with the Student's app on Navio. The immersive 3D worlds on this digital platform offer students a highly motivating way to practice and review their language, in class or at home. Learners receive immediate feedback on their progress and a fun reward system encourages them to complete the game-based activities.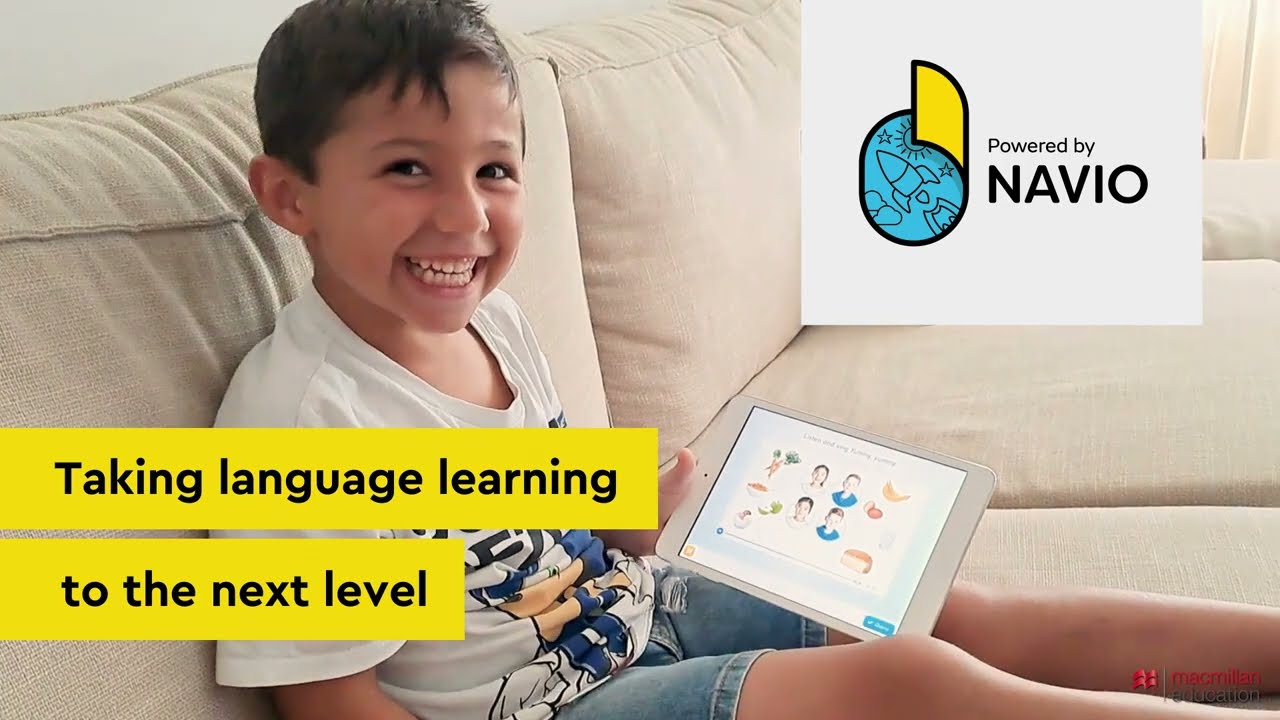 TRY & TEST IT WITH YOUR CLASS!
Come and discover how Doodle Town Second Edition helps students learn phonics and early literacy skills. All you need to try and test it for yourself is here! Click to access the interactive booklet with a package of downlodable materials including videos, audio files, worksheets and more!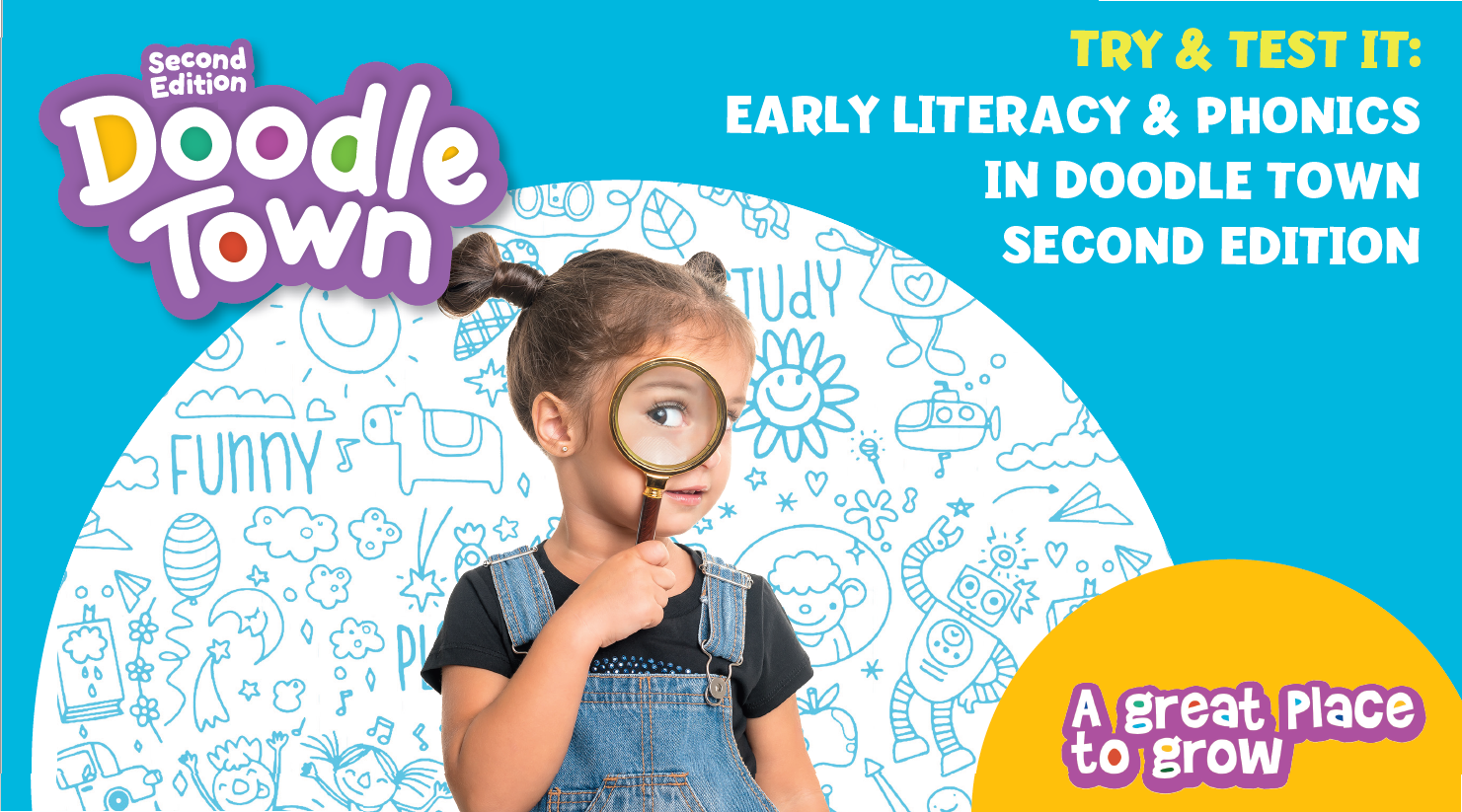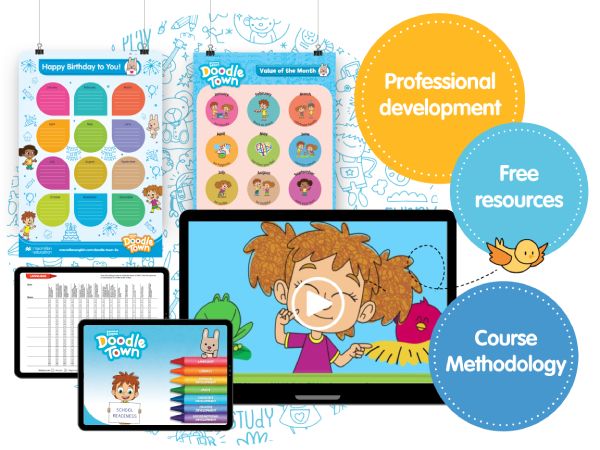 You are just a few clicks away from a special place full of ready-to-use ideas and resources for your pre-primary classes. Sign up today to...
Get a mix of well-designed teaching aids to help you teach confidently.
Gain an in-depth understanding of Doodle Town Second Edition to make the most of its well-sequenced syllabus and engaging content.
Enhance your own skills and knowledge, through dedicated webinars delivered by ELT experts, articles, podcasts and videos for your professional development.
Access exclusive Doodle Town Second Edition instant resources to keep your classes fun and rewarding.
TAKE ME THERE RIGHT AWAY!