Sing, learn, play and achieve!
What if the English language classroom felt more like a summer camp where happy and confident children learn, sing and play together, having a real sense of achievement?
English Type

American English

Number of levels

6

CEFR Levels

PRE A1 - A1+
That is what teaching and learning with Happy Campers Second Edition is all about! This enhanced edition of Happy Campers combines new topics and practice activities with complete digital support, while keeping the unique musical programme of the original course, making learning even more memorable.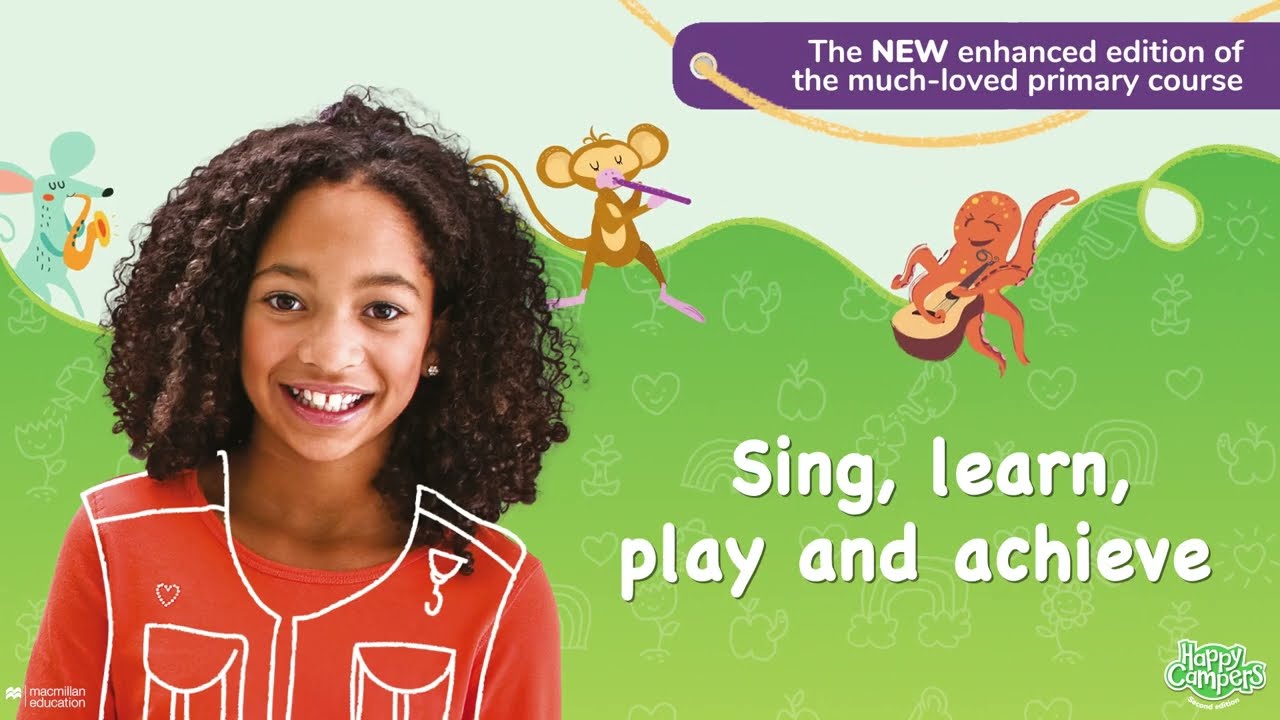 A gently-paced syllabus with solid grammar and vocabulary practice and new and better scaffolded tasks all help every child to succeed, giving them a sense of real progress.

NEW LANGUAGE PRACTICE PAGES

The full-colour practice pages at the end of every unit build students' confidence by helping them consolidate what they have learnt.

UPDATED TOPICS & ENGAGING TEXTS

New and updated reading and listening texts, focusing on topics such as equity and inclusion, help learners become well-rounded individuals.

The new 'It's Our world' sections, aligned to the Education for Sustainable Development and Citizenship framework, develop collaboration skills while students learn to appreciate cultural diversity and take care of their own health and wellbeing.

A complete set of easy-to-use digital components with integrated audio and video as well as interactive activities enables successful learning and teaching, both in the classroom and at home.
WATCH SAMPLE COURSE VIDEOS
The vibrant Happy Campers Second Edition music programme uses music, echoes, cheers and comic strip animations to present and practice language in a lively, motivating way. Let's see how the course videos bring language to life!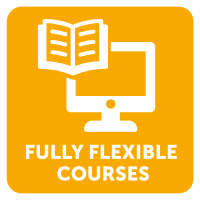 FULLY FLEXIBLE COURSE
In CLASS, at HOME, or BLENDED
– whatever your teaching situation is – we will support you every step of the way with the right course, digital solutions, training and technical assistance so your lessons run smoothly every time.
Student's Book with Student's eBook and Student's App
This blended solution comes with access to the Student's eBook and the Student's App. The Student's eBook includes course audio and video. The Student's App ​provides on-the-go practice of the language covered in each unit.
Student's eBook with Student's App
This fully digital solution provides access to the Student's eBook and the Student's App, making it ideal for face-to-face or online classes. The Student's eBook includes the audio and video content from the course. The Student's App ​provides on-the-go practice of the language covered in each unit.
Workbook
The Workbook is designed to support students with speaking, listening, reading and writing skills to reinforce the Student's Book content.
Teacher's Guide with Teacher's App
The Teacher's Guide is interleaved with the pages of the Student's Book and Workbook. It provides carefully structured lesson plans and teaching tips as well as suggestions to create a positive environment in which students can flourish. The Teacher's App provides access to the Student's eBook, interactive activities and Resource Center.
TRY & TEST IT WITH YOUR CLASS!
Come and discover how Happy Campers Second Edition focuses on global values and gives students the perfect opportunity to reflect on, understand and put into practice what they have learned, while developing their collaboration skills. Click to access the interactive booklet with a package of materials including videos, audio files, worksheets and more!