Where creativity & language learning come together
We have added more of what teachers told us they loved in Story Central, the best-selling American English primary course, and now we are introducing Story Central Plus!
By encouraging imagination and creativity, Story Central Plus teaches children to form and express their own opinions in order to better understand the world around them. Exciting narratives take young learners on a memorable journey of language discovery that promotes critical thinking, communication and collaboration.
Key features
A strong literacy strand, a beautifully illustrated reader and new CLIL content will enchant students and develop reading and critical thinking skills.

The new Grammar Booster has been designed for mixed-ability classrooms, providing students with both step by step and more challenging activities which build grammar and exam confidence.

The new Exam Booster has more test questions covering all four skills in the new Cambridge English Qualifications to give students extra practice and improve their chances for succeeding at the exam.

New and enhanced phonics and spelling sections broaden students' phonemic awareness, and improve their literacy and speaking skills.

With eBooks and print versions of the Student Book and Reader, as well as the Digital Activity Book, this easy to use blended learning package is designed both for the classroom and distance teaching.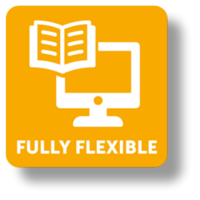 Fully flexible course
If you teach remotely or would like to add an online learning element to your face to face classes, we have reconfigured and enhanced this course with digital components, making it ready for any scenario. The listing below shows you all of the components available for this course.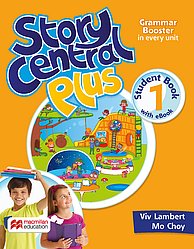 Student Book with Reader, Student eBook, Reader eBook, and CLIL eBook
The Student Book and Reader foster a love of reading while the Grammar Booster helps all students achieve their best. With this blended solution consisting of print and digital versions of the Student Book and Reader as well as the digital CLIL eBook you can move effortlessly between online and face to face classes.
Student eBook with Reader eBook, CLIL eBook, and Activity eBook
This fully digital version of Story Central Plus enables teachers to take learning and teaching online instantly and confidently. It includes the Student eBook, Digital Activity Book, Reader eBook and CLIL eBook.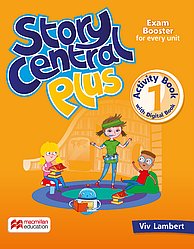 Activity Book with Digital Activity Book
This flexible blended solution consists of a print Activity Book and a Digital Activity Book, allowing students to have extra practice while studying online and offline. It consolidates key language and skills, and develops creative use of language in writing.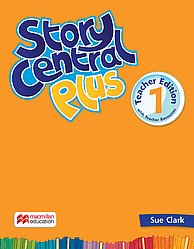 Teacher Edition with Teacher Resources
The Teacher Edition provides everything needed for efficient preparation and delivery of classes, whether teaching in person or remotely. A Teacher Edition eBook enables on-screen lesson planning while other resources such as the Teacher Presentation Kit and the Teacher Resource Center provide everything for dynamic and engaging lessons.