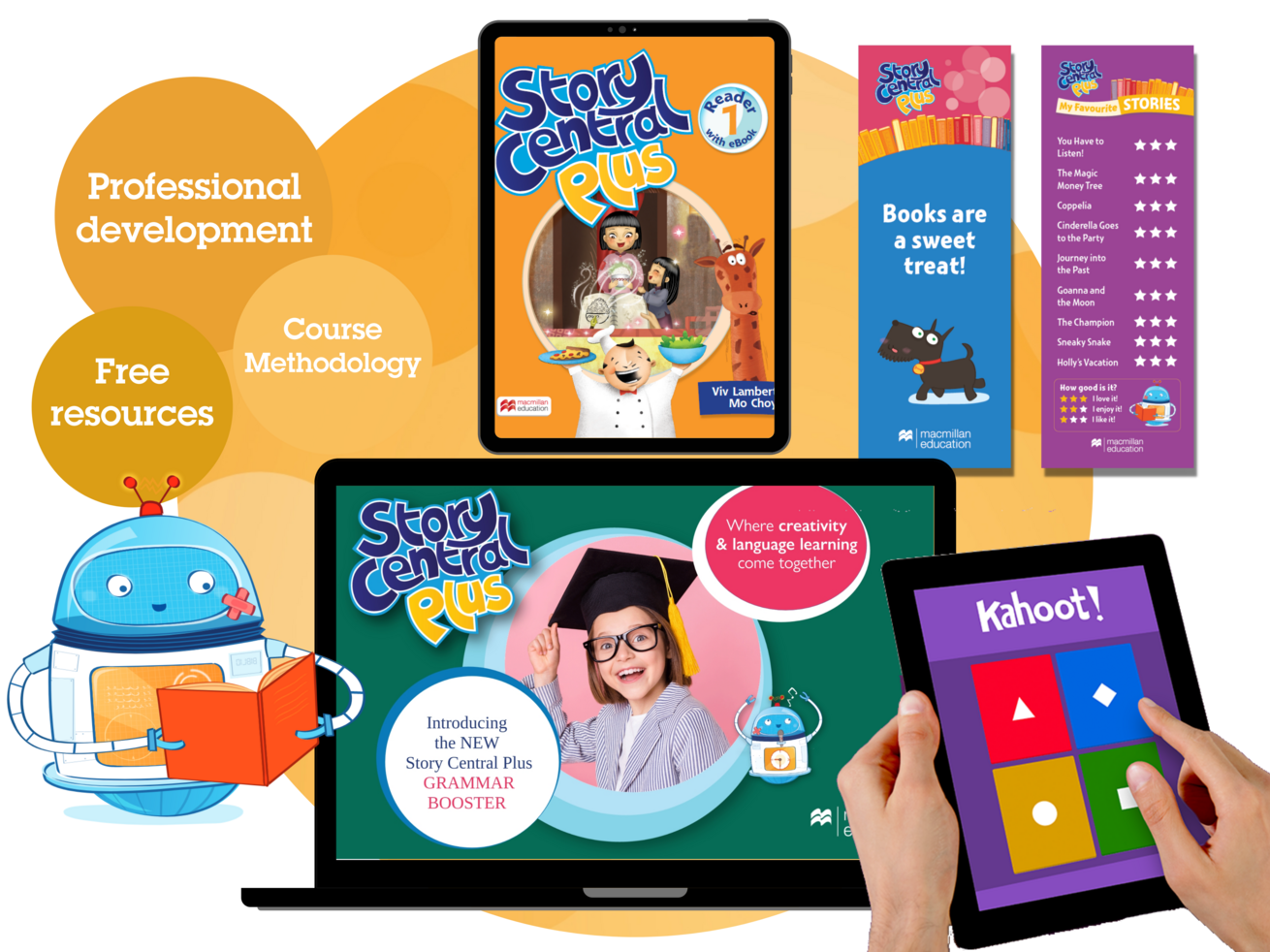 DESTINATION: TEACHERS' CENTRAL
Sometimes you just want to stomp and shout "How am I supposed to unlock my students' potential?!", right? Well, you are lucky enough! Let us take you to the Teachers' Central, where you'll find plenty of inspiring things! There are also great tips that will help you make your classes truly creative and exciting. Join us for this fun ride today to:
Get a mix of well-designed teaching aids to help you teach confidently.
Gain an in-depth understanding of Story Central Plus to make the most of its well-sequenced syllabus and engaging content.
Enhance your own skills and knowledge, through dedicated webinars delivered by ELT experts, articles, podcasts and videos for your professional development.
Access exclusive Story Central Plus instant resources to keep your classes fun and rewarding.
ALL ABOARD!