To improve your experience while using Global Stage digital materials, we are introducing a new enhanced digital offer available to you and your students from August 2022. You will be able to access your digital teaching tools through the Macmillan Education Teacher app.
Check the benefits these changes will have to you as teachers as well as to your students!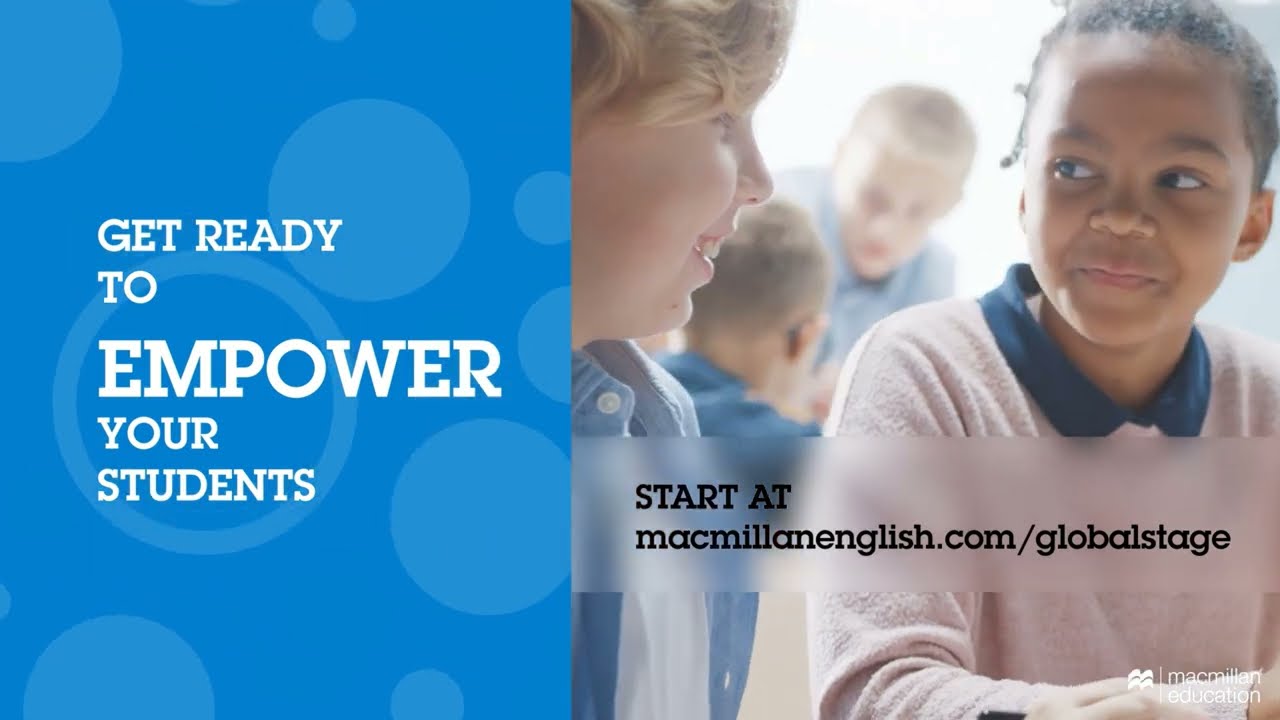 WHAT MAKES IT SPECIAL FOR TEACHERS?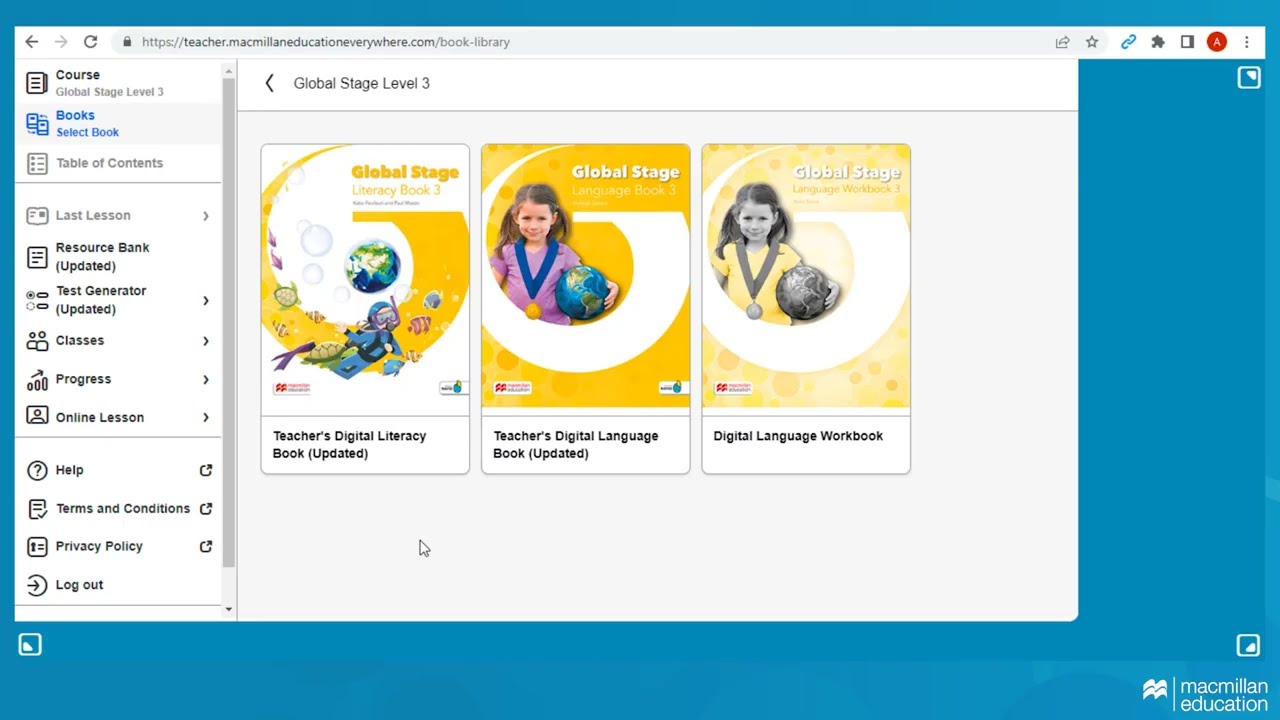 A page faithful view of the Language and Literacy Books, and Language Workbook with interactive activities and integrated audios and videos.
Online access to the digital content via a web browser.
A range of Classroom Presentation Kit tools to add notes or draw on the page.
Lesson extras, with additional activities to support your teaching, such as flashcards, games and revision tasks.
Rewards to show recognition for students' good behaviour or performance by awarding them points.
Access to the Progress Tracker to track your students' progress.
You will also have access to the 3D Worlds on the Navio Student's app and will be able to track students' progress by accessing the Progress Tracker.
WHAT MAKES IT SPECIAL FOR STUDENTS?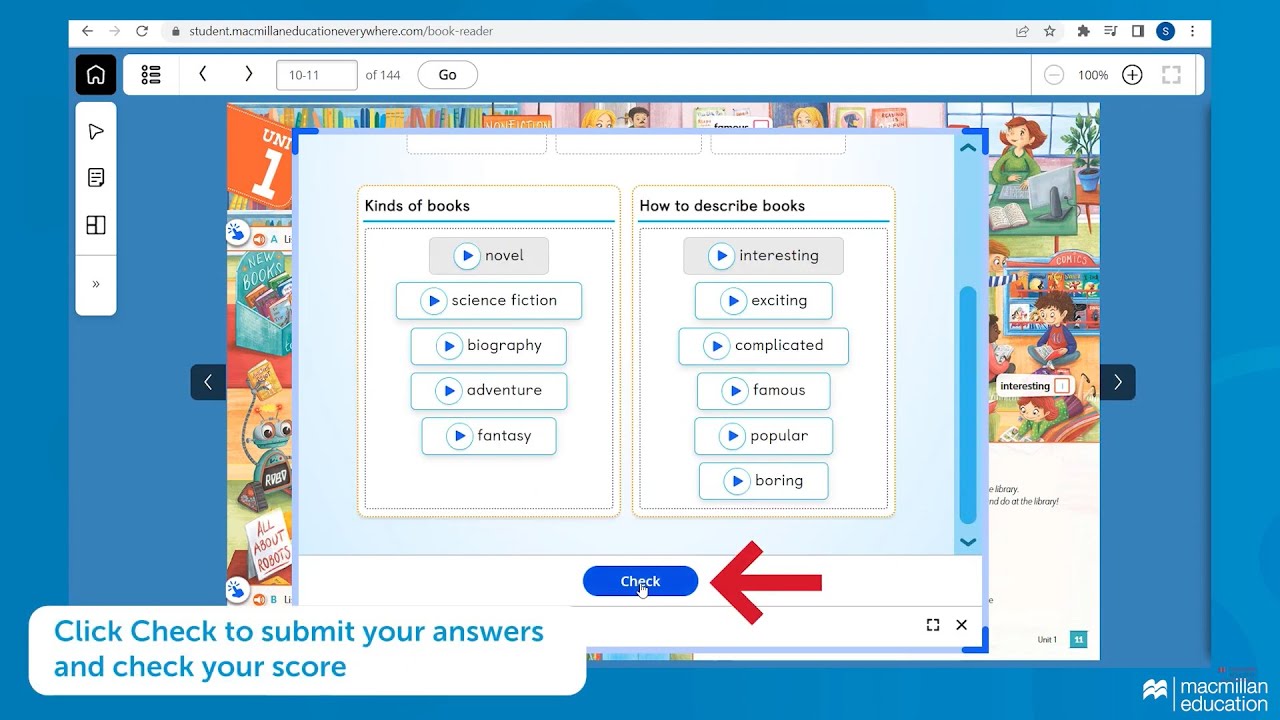 Students using the digital courses will now have access to the Digital Language Book, Digital Literacy Book and/or the Digital Language Workbook via the Macmillan Education app browser version, so that they have the same experience that the teacher has.
They will also continue to have access to the 3D Worlds on the Navio Student's app to add even more fun to the learning process!